If you're searching for an event space for a corporate outing, birthday party, or quinceañera in Puerto Rico that is unlike any other, you've come to the right spot. Our packages vary in style and budget, so keep scrolling to find your perfect event.
The Island Luxe Package
White Glove Service, Island style
Luxurious surf n turf plated meal featuring grass fed filet mignon and local fish, with the best views on the island as your backdrop.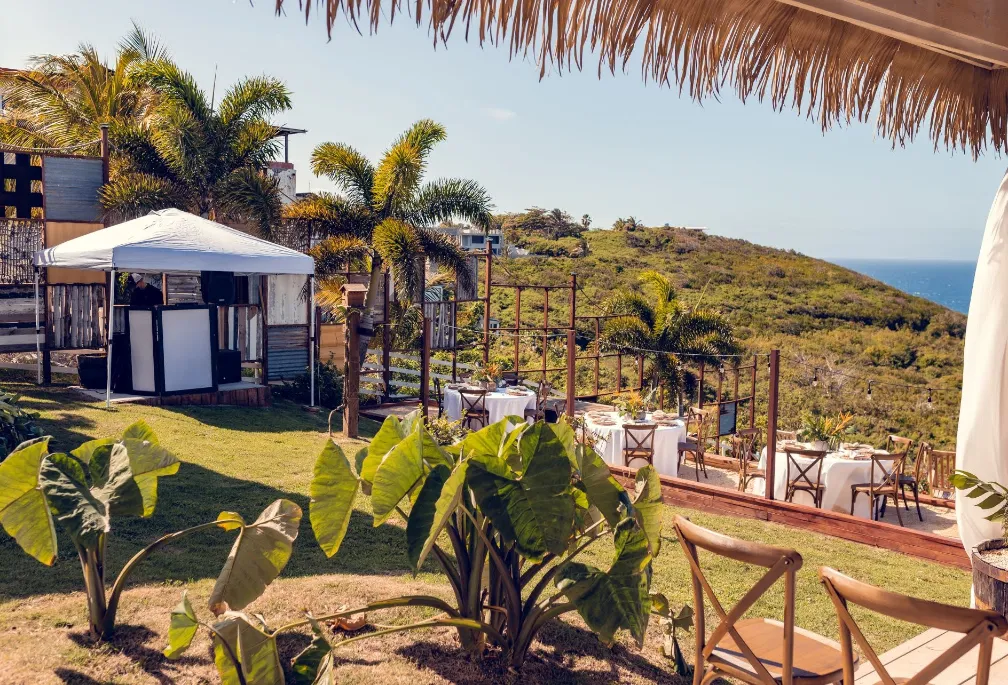 The Boricua Package
Island BBQ with pork and fixins, with a side of Puerto Rican flair
This authentic Puerto Rican celebration experience is bundled into an elevated unique package for the backyard BBQ event. If you're looking for an event package served up in a relaxed buffet style meal, this is it.
The Paella Package
Food, drink & views…what more can you ask for?
If you want to celebrate your event in the most gorgeous setting on the island, this is it. We take care of everything.