Hacienda222 is our expansive cliffside open-air, off-the-grid, extraordinarily stunning farm-to-table events venue. Covering more than an acre of grassy space, it overlooks one of the last deserted beaches on the island.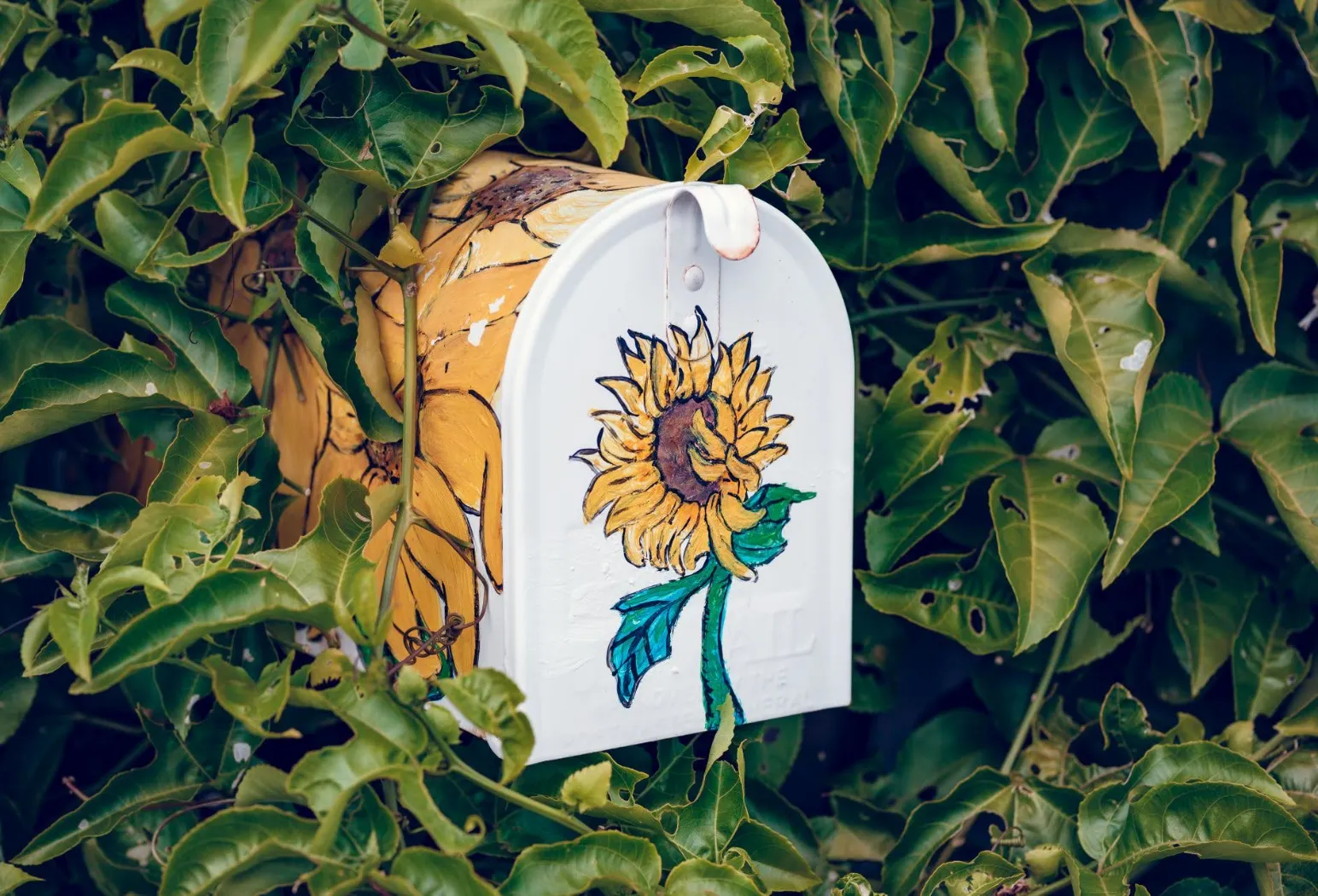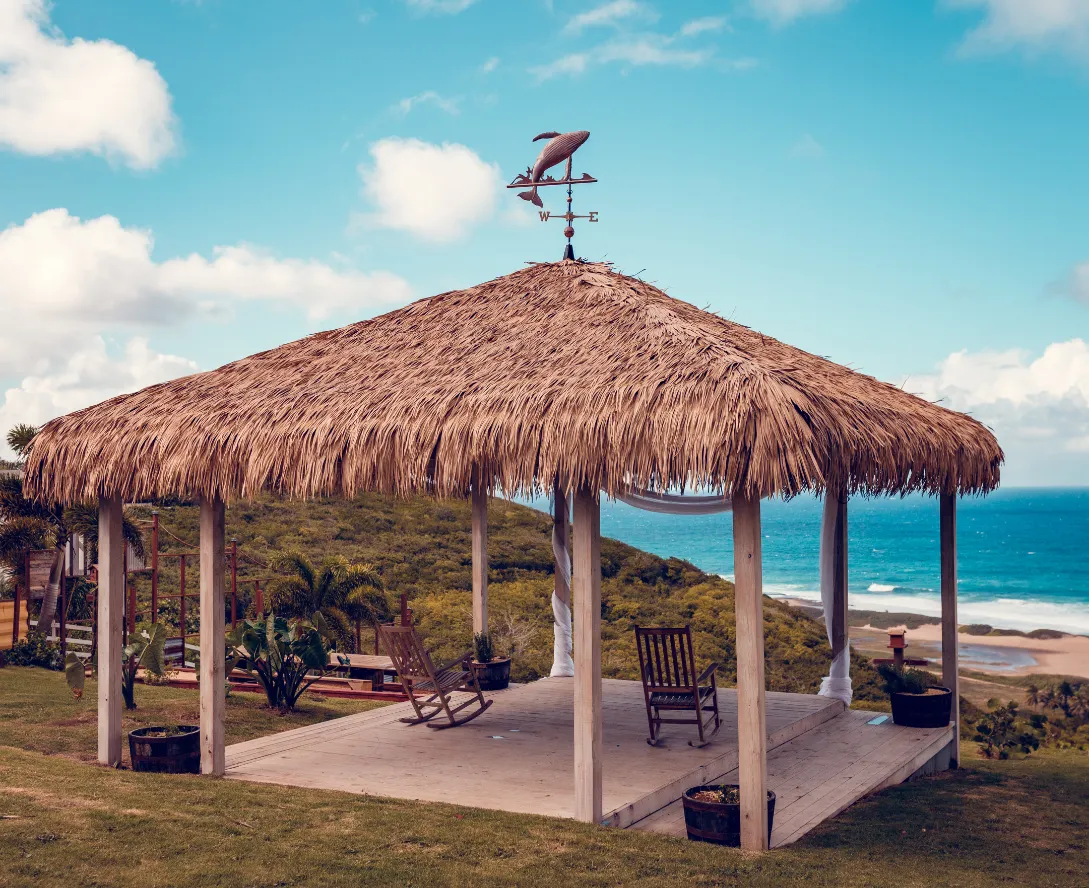 Our Slice of Heaven
A Magical, Mystical Experience
Hacienda222 is Puerto Rico and all her spirit and authenticity; we love it here, and so will you. It's filled with gardens and landscaping featuring natural beauty and a fantastic view, as well as creative and sustainable design, such as decks and gazebos and our beloved Vagón and Torre. Wherever you are on Hacienda222, the view will be stunning, the vibe will be relaxed, and the backdrop will be perfectly perfect for your wedding day.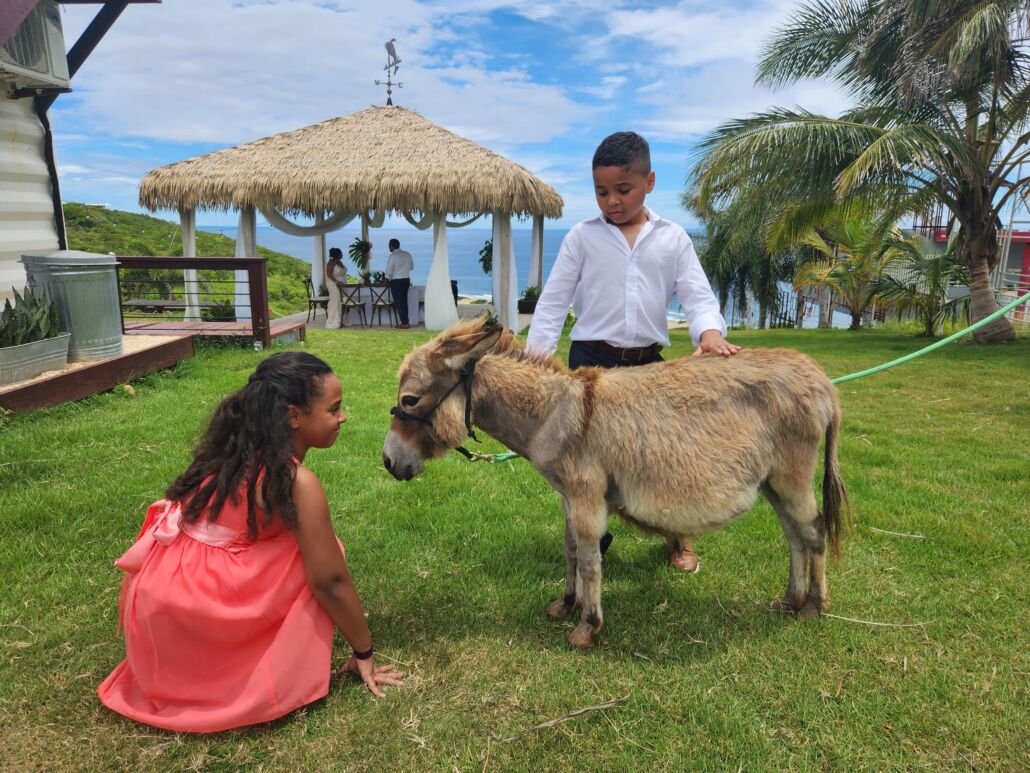 "Their expertise guided the day perfectly to allowing this Mother of the Bride to enjoy every special moment." – Dawn
"If you're looking for a venue that is low-stress, but allows you to personalize your day this is the place to be!" – Robin
"The venue is beautiful and all of the staff and vendors are professional, friendly, and experts in what they do." – Linda
"On our wedding day we didn't have to stress about a single thing and everything went perfectly." – Jen