Hacienda222
Your Inspired Escape
We're so glad you're here. If you're searching for a boutique event venue in Puerto Rico unlike any other, you've found your place. Our Hacienda222 is a stunning cliffside farm-to-table venue overlooking one of Puerto Rico's last deserted beaches, perfect for your destination wedding, corporate event or family party.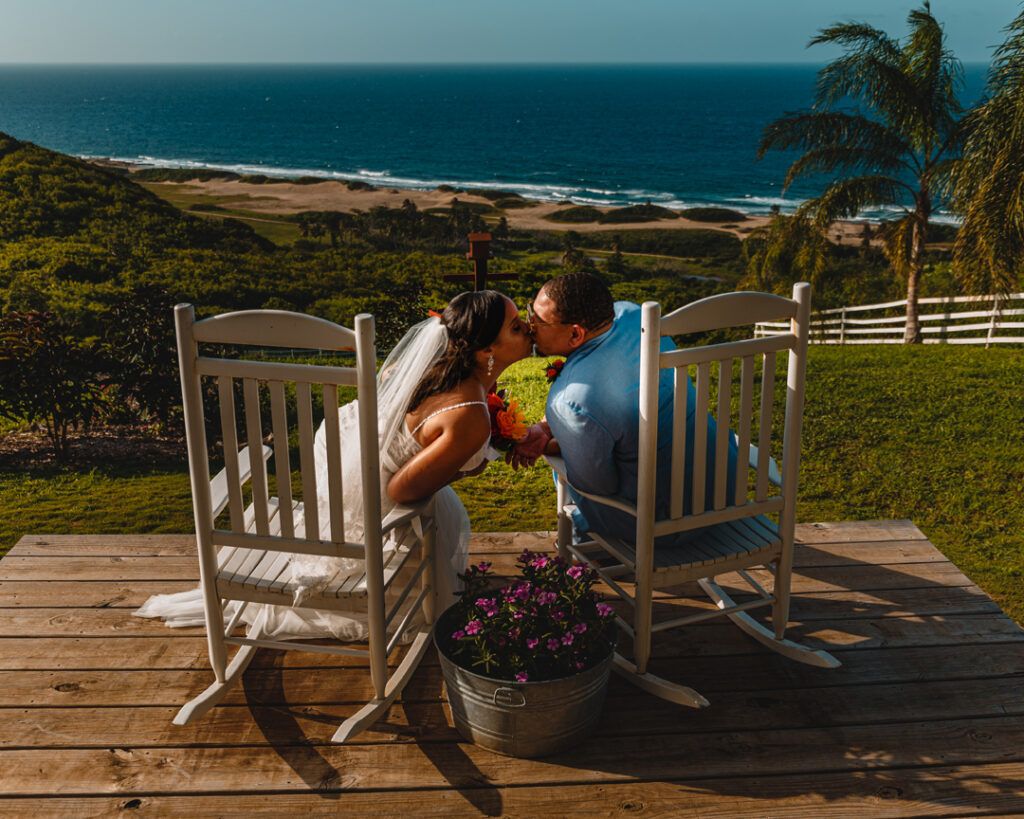 How It All Started
A Desire to Create an Unforgettable Experience
Your Hacienda222 experience will be unlike any other. Not just memorable but also magical, mystical, and majestic. Simply spectacular. It all started with a dream to craft authentic experiences in a setting most sublime honoring Puerto Rico. We've cultivated meaningful connections with brilliant local artists and craft makers. Our goal is to transform your wedding or event dreams into treasured, life-long memories. All you have to do is get here. We'll take it from there.
Local • Authentic • Artisanal
A Place to Call Your Own
Uninterrupted moments, unprecedented views
You and your guests will enjoy mouthwatering farm-to-table cuisine and unmatched hospitality amid 1.5 acres of creative, sustainable design. One of our most astounding property features is our use of reclaimed shipping containers (we have four). Our Tower is a shipping container turned vertical, featuring a wine cellar, bathrooms, and an overlook with an incredible spot for photos with a panoramic bird's eye view of the island. Wherever you are on Hacienda222, the view will be stunning, the vibe will be relaxed, and the backdrop will be perfect.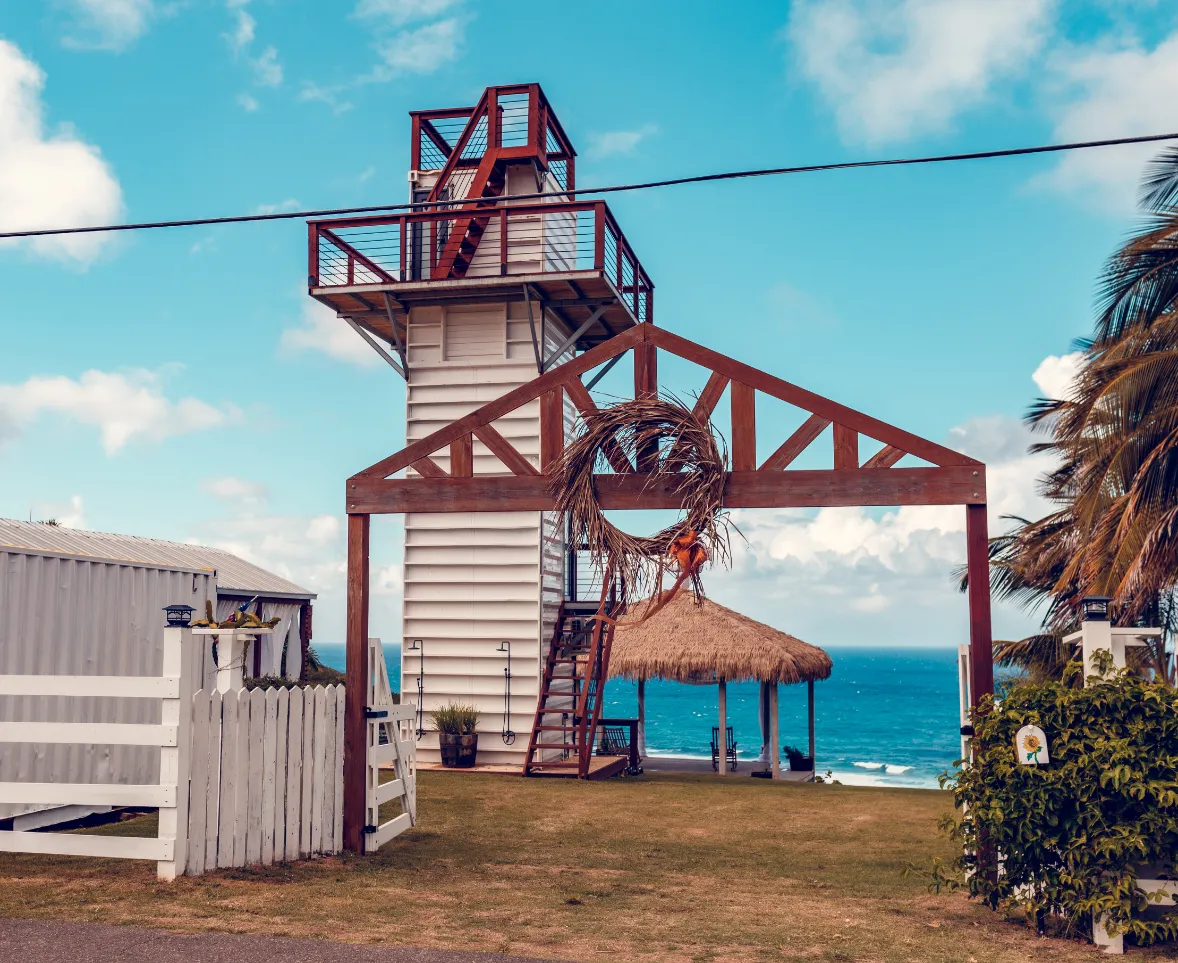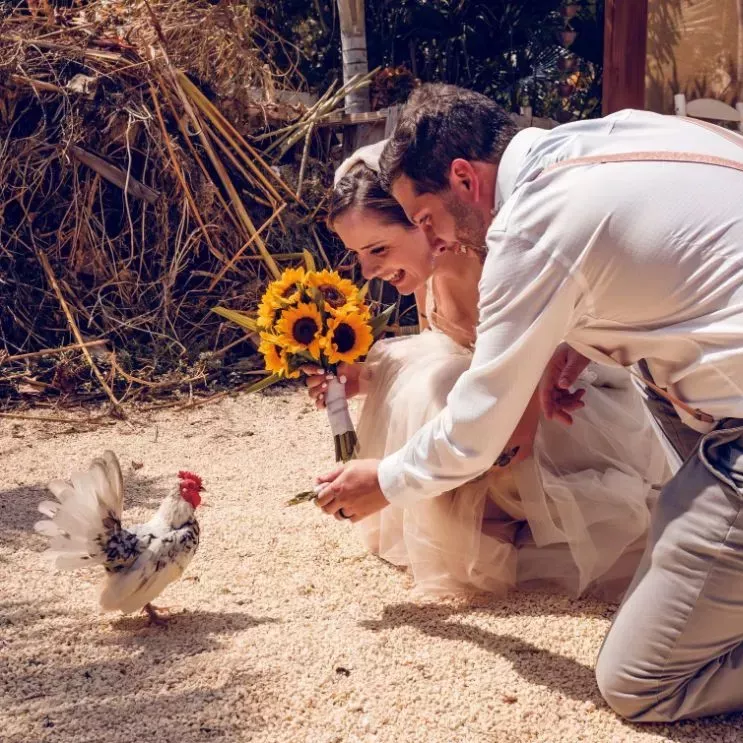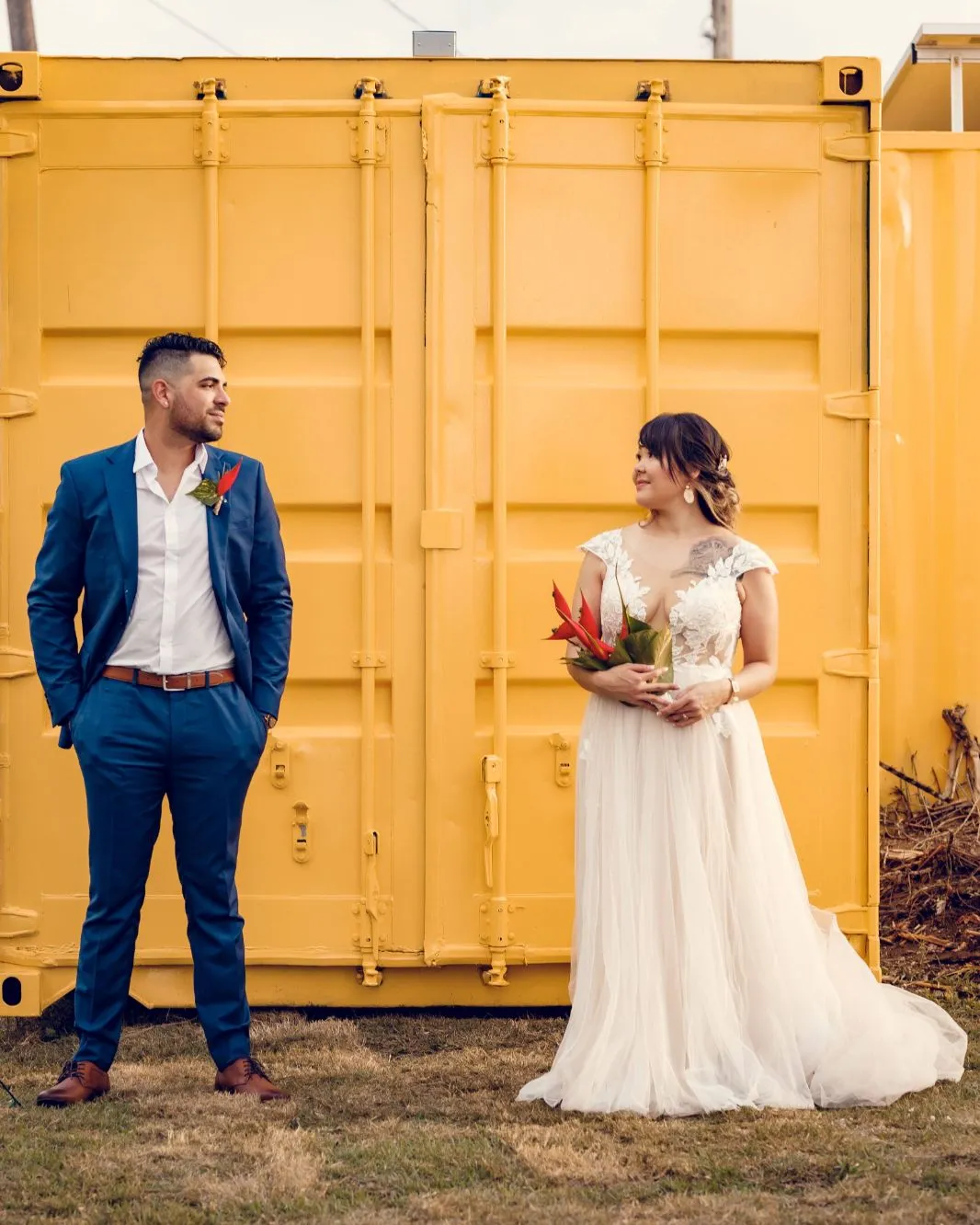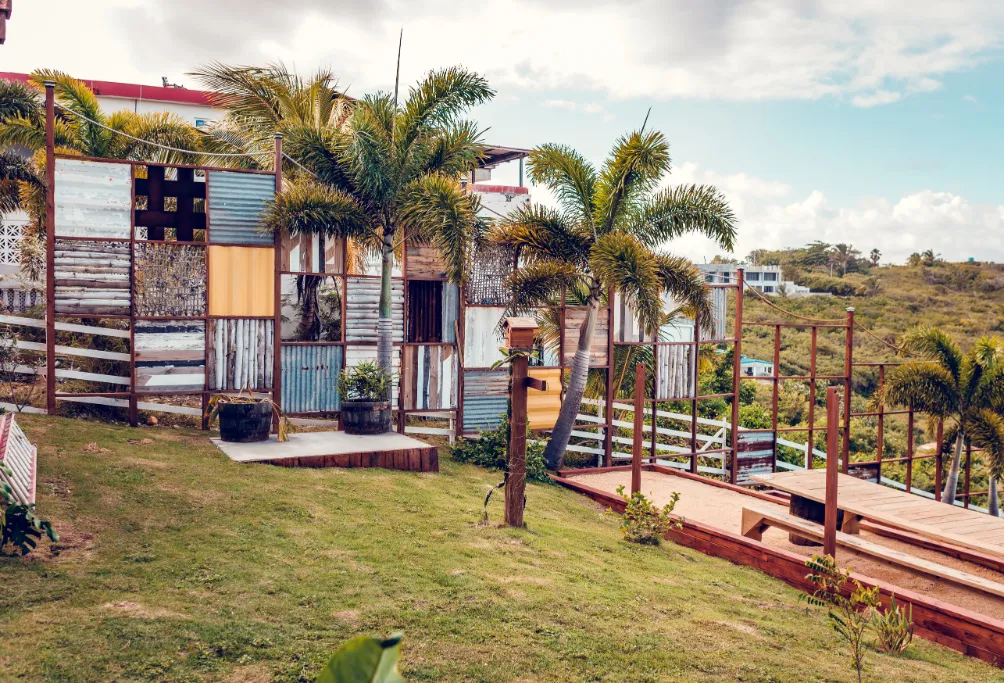 What Our Guests Love
"Our guests are still telling us months later that our wedding was the most beautiful wedding they had ever been to! And that's saying A LOT!" – Matt
"We had an absolutely AMAZING wedding at Hacienda222222! I had always wanted a destination wedding with very little fuss involved and this was exactly that- all I had to do was simply show up." – Lacey
" I was hesitant, scared and didn't know what to expect, but they really came through. I would recommend them to anyone who wants to have a Destination wedding. The process was very easy." – Melina
Get to know the Puerto Rico we know
This is our backyard. And it's one of the most incredible places on the island. Our local partners and artisans that will take care of your event are our close personal friends. We have our favorite secret spots and most loved adventures. And we can't wait to share it all with you.