Supper Club Pop-up Dining Experience at Hacienda222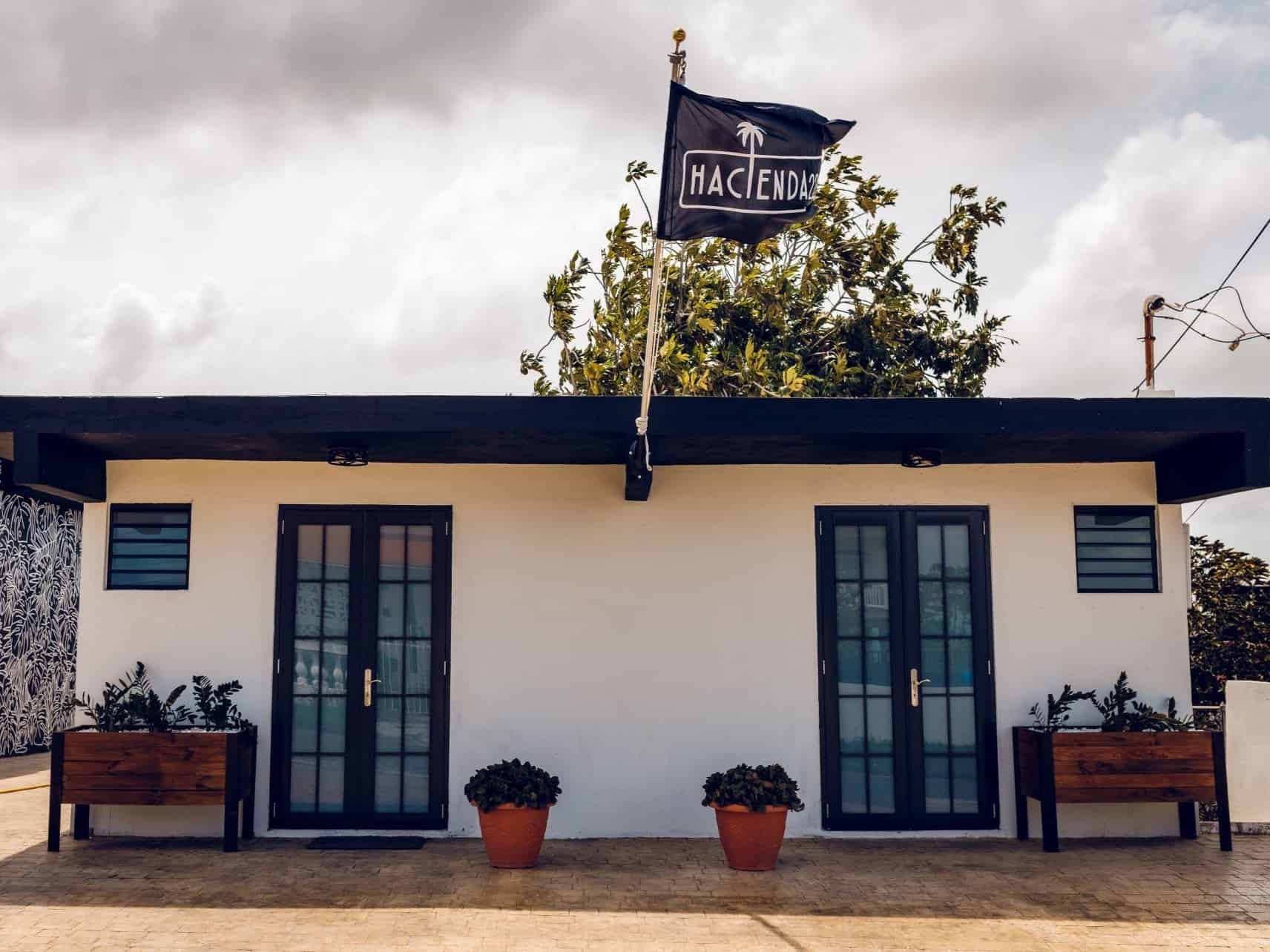 Next Supper Club open to the public: 20 January 2024
A one-of-a-kind evening featuring a 5-course farm-to-table menu featuring produce from Hacienda222, creatively curated to meet the needs of the most discerning guests.
Your evening starts with welcome drinks and canape course served open-air with the stunning views of Hacienda222 as your backdrop, before heading to our lovingly restored Colmado across the street to enjoy the rest of the tasting menu.
welcome course
montadito de pana with aji dulce pepper marmalade topped with fresh herbs, paired with Hacienda222's signature artisanal parcha rum punch
2nd course
Hacienda222's empanada, a fresh plantilla rolled with berengena and herbs served with hemp seed raita (v)
3rd course
fish taco on homemade blue corn tortillas with kale slaw and avocado crema
4th course
pinchos of filet mignon with chimichurri salsa
or
green coconut curry with Hacienda222 garden herbs and vegetables (v)
(each served with herbed rice)
dessert course
brownie featuring local chocalate, with homemade coconut gratina (v)
bebidas
signature cocktails 12
cerveza on tap 8
vino tinto or blanc 10
pricing starts at $75 per person, with a $2500 minimum spend for group events
Join us for one of our Supper Clubs open to the public, or contact us for more information about how we can create a spectacular private event for you and your guests.
Where is the Supper Club?
Our beautiful event venue Hacienda222 with dinner served just across the street at our indoor space, The Colmado. We overlook a deserted beach and some of the last sand dunes of Isabela, and we are not far from the Plaza.
How do I attend? 
Our next event open to the public is 20 January 2024. Contact us so we have your information on file. Sixty days before the event, we'll send you a link to reserve your space.
Can I invite friends?
Yes, friends and loved ones are welcome at our Supper Clubs open to the public.
Can I come alone?
Yes, seating is family-style and communal, and many of our guests come solo and make new friends!
I have dietary restrictions
No problem, let us know at the time of booking and we will accommodate.
What time should I arrive?
The gates of Hacienda222 will open at 5 pm. We'll give you time to enjoy Puerto Rico's most epic event venue with a welcome drink and canape before the second course is served at 6.30 pm at our indoor event space, our lovingly restored Colmado (just across the street).
Can I come enjoy if I don't eat?
This event is for people who like food and pairings, so no.
Where can I park?
Please pull up to the gates of Hacienda222 where our parking attendant will show you to the parking area.
I don't want to drive. Are there accommodations?
We do have one 3-BR short-term rental on the property. Details here.
I heard about a cannabis-infused dinner party, can you tell me more?
We do offer private Supper Clubs where all courses are infused with different forumulations of medicinal cannabis. Contact us for more information.